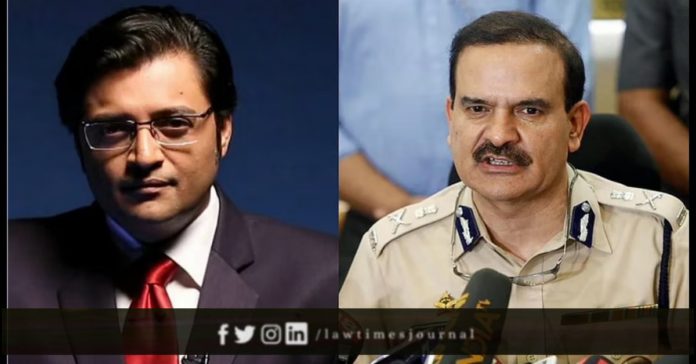 Param Bir Singh, Mumbai's Police Commissioner recently held a press conference wherein he made allegations on various news channels regarding false TRPs. He stated, "There is a new racket which the Mumbai police crime branch has unearthed. This racket is about false TRPs. On the basis of the probe that we have done till now, name of three channels have come up. The biggest name is of Republic."
In light of the statements made by him, Republic Media Network has slammed charges of defamation after he made false and malicious statements against the channel and its Editor in Chief, Mr. Arnab Goswami. Republic Media Network is seeking Rs. 100 crores in damages to each party i.e. The channel and Mr. Arnab Goswami, which is a total of Rs. 200 crores.
The Republic Media Network with the help of Phoenix legal, sent Mr. Param Bir Singh a notice to withdraw all allegations made by him against the channel and further to unconditionally apologize for all malicious statements made by him. Furthermore, they have demanded this apology to be made in at least six prominent Hindi and English channels and newspapers with equal, if not more, prominence than the original defamatory content.